About
This project was done under the auspices of the National Security Journalism Initiative, which is part of Northwestern University's Medill School of Journalism, Media, Integrated Media Communications.
Medill, a national leader in journalism education for decades, has expanded that leadership role to include national security journalism education with the assistance of generous Robert R. McCormick Foundation grants.
As part of that effort, the school created the NSJ Initiative in January 2009 to provide journalists-in-training and working journalists with the knowledge and skills necessary to report accurately and innovatively on events and issues related to defense, security and civil liberties.
The NSJ initiative's National Security Reporting Project, launched in 2010, allows up to 10 Medill graduate students a year to spend three months reporting on a topic of national security interest, and present their investigative work in innovative ways across all digital platforms in collaboration with professional media partners.
The first effort, on the national security implications of climate change, won a prestigious national award from the Online News Association. Subsequent projects focused on the challenges facing the military reserve component, energy security, global food aid boondoggles, the lethal legacy left by U.S. land mines and cluster munitions around the world, and the US preparedness to address the next epidemic.
The Reporters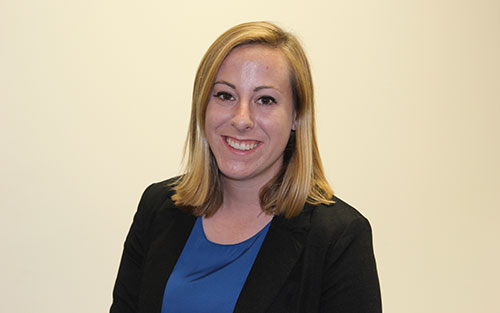 Aryn Braun
Aryn Braun is a national security reporter from Mundelein, IL. Prior to receiving her Master's in Journalism from Northwestern University's Medill School, Aryn worked at several museums on Chicago's North Side. She holds a bachelor's degree in history from the University of Illinois at Urbana-Champaign, where she focused on Early Modern Europe and religious conflict. Aryn has traveled extensively and reports primarily on international affairs, politics and national security. She is also fluent in Spanish.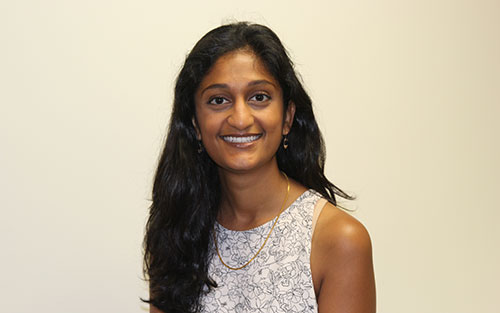 Siri Bulusu
Siri Bulusu covers international economics and is currently based in New Delhi, India. She has a masters degree from Northwestern University's Medill School of Journalism where she specialized in business and national security reporting. Siri has also produced radio features for Deutsche Welle, WBEZ Chicago and others. She is an Illinois native and has an undergraduate degree from Mount Carmel College in Bangalore, India.
Xiumei Dong
Xiumei Dong is a multimedia journalist covering business, technology and national security. Dong graduated from the Medill School of Journalism at Northwestern University. While at Medill, Dong reported on issues relating to trade policies, energy, technology, data security, and participated in the national security reporting project. Born in Fujian, China and moved to the U.S. at the age of 13, Dong is also interested in reporting on China-U.S. economic and political interactions. Dong received her B.A. in Journalism and Mass Communication from the University of Wisconsin-Madison and previously interned in broadcast and strategic communication fields in Madison, Sydney, and Beijing.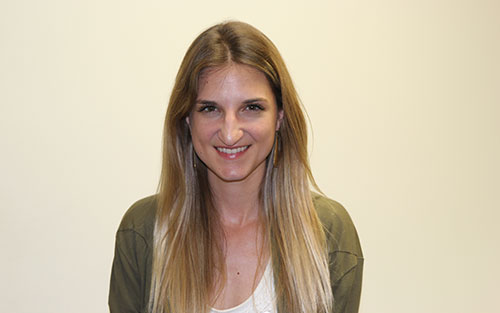 Kat Lonsdorf
Originally from Verona, Wisconsin, Kat Lonsdorf learned Japanese as a child and at 17, studied at Koza Public High School in Okinawa, Japan. She attended Occidental College in Los Angeles, and spent her junior year living in Amman, Jordan, studying regional politics and Arabic at the University of Jordan. She graduated cum laude with a B.A. in Diplomacy and World Affairs in 2009. In 2011, Kat joined ProjectExplorer.org, an online educational travel series for kids, as an on-camera presenter and producer. Over the next four years, she filmed in 13 countries across six continents and presented dozens of videos. Kat earned her Master's of Science in Journalism from Medill in 2016 focusing on visual storytelling and national security reporting. She will be interning with NPR News in Washington, D.C. in the fall.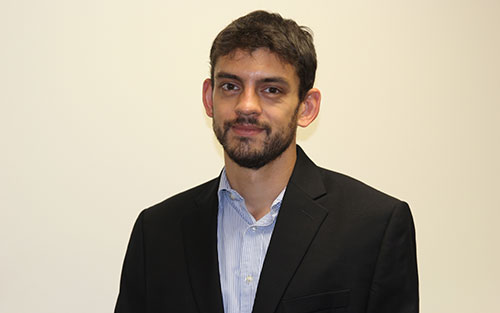 Patrick Martin
After graduating from the University of Notre Dame in 2009, Patrick Martin joined the Marine Corps. Patrick served as an infantry officer and deployed twice to Helmand Province, Afghanistan. He focused on video storytelling and national security reporting at the Medill School of Journalism and worked for USA Today during the 2016 Republican National Convention. He has also contributed to Military Times and U.S. News & World Report. Originally from northern California, Patrick lives near Chicago with his wife andson.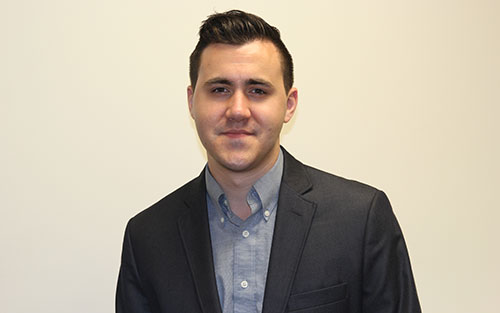 Steven Porter
Steven Porter earned his journalism Master's in 2016 from Northwestern University's Medill School of Journalism, where he specialized in national security reporting. While at Medill, Porter reported on police violence in Chicago, traveled to Pakistan for a collaborative reporting project funded by the U.S. State Department and investigated cybersecurity threats to the U.S. power grid. Before enrolling in grad school, Porter won eight professional journalism awards in Indiana, including two state-level "Story of the Year" honors for a series he co-wrote about perceptions of race and criminality. He's a 2012 alumnus of Indiana Wesleyan University.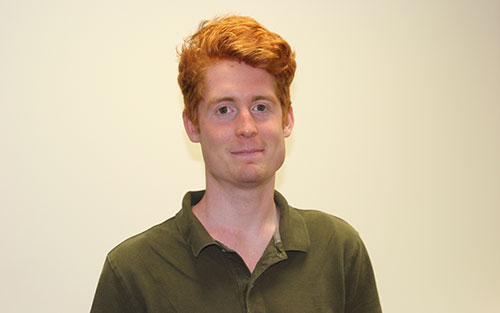 Thomas Vogel
Thomas Vogel is a freelance journalist from Oak Park, IL. His writing focuses on politics, law enforcement and national security. Vogel — who has reported from three continents — has covered a variety of stories including municipal elections in Johannesburg, South Africa, refugee integration in Hamburg, Germany and the 2016 U.S. presidential campaign. Vogel holds a B.A. in International Relations and Political Science from Lawrence University in Appleton, Wisconsin and a M.S. from Northwestern University's Medill School of Journalism in Chicago, Illinois."