Defending Taiwan: What Should the US Do?
As China and Southeast Asian countries argue over ownership of the disputed South China Sea, Taiwan, which appears to share the same claims with China, is often overlooked because of its political relationship with China.
China considers Taiwan part of its territory. Backed by economic clout, China condemns other countries from forming relations, including political dialogue, with Taiwan. Despite strong opposition from China, the United States has been supporting the independence of Taiwan, and considers Taiwan as an important ally.
In December, the Obama administration authorized a $1.83 billion arms sale to Taiwan that includes two frigates, anti-tank missiles, amphibious assault vehicles and other equipment.
"The U.S. should recognize that Taiwan is a critical political and military asset to the United States," said Rick Fisher, a senior fellow at the International Assessment and Strategy Center, at the Hudson Institute this month.
Fisher acknowledged that the Chinese Communist Party's objective to take over Taiwan has not changed since 1949. The challenge for the U.S. is to maintain diplomatic relations with China while meeting the commitments under the Taiwan Relations Act, he said.
"The fundamental problem is not the Chinese weapon or China's strategy. The fundamental problem is political…We don't even recognize the Republic of China, which is Taiwan's official name, we don't even recognize it as a real country," said Ian Easton, a research fellow at the Project 2049 Institute, where he conducts research on defense and security issues in Asia.
Easton said although the political environment is very different between China and Taiwan, it is difficult to recognize Taiwan as an independent country, and the current U.S. and China relationship policy is outdated.
"If we can't even have a vision of one day having an embassy in Taipei, recognizing that real democratic state exists, how can we even start to think through going into a nuclear war on behalf of this country," he added.
According to experts at the panel discussion, U.S. military supply to Taiwan has decreased throughout the years. However, Taiwan's political independence from China remains critical to the U.S. because of its geological location.
"Taiwan's holds the essential capstone position in the First Island Chain," said Fisher "making the whole First Island Chain a viable buffer to China under the aegis of U.S. leadership with its Japan and Philippine military alliances."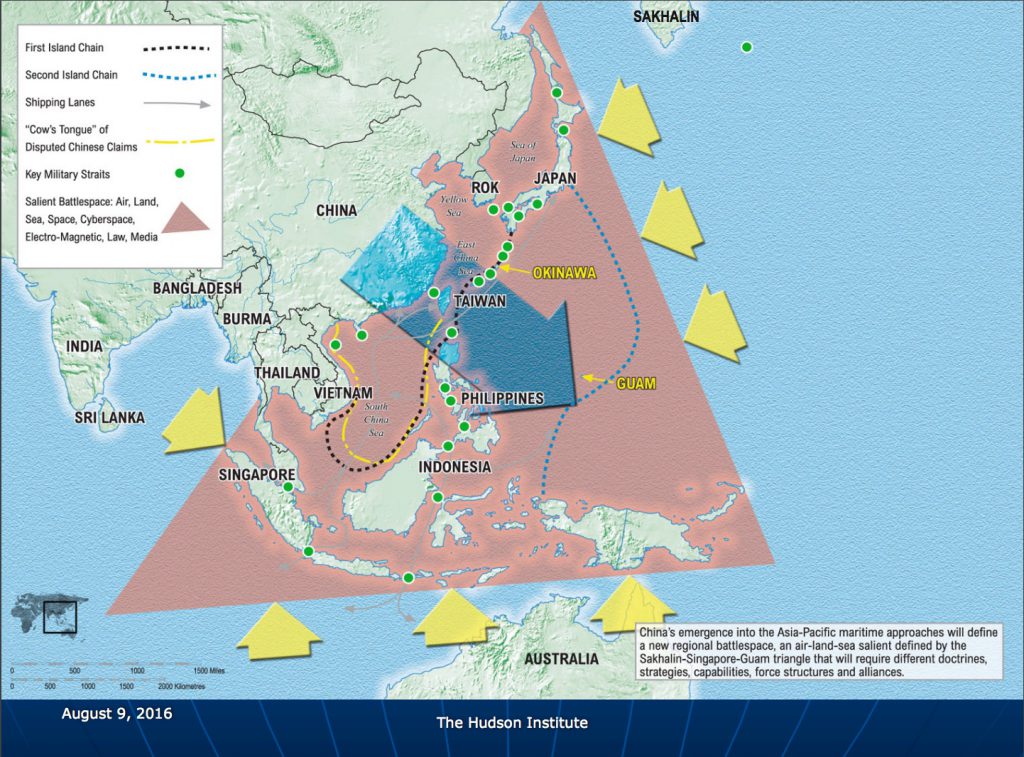 "Taiwan has a key position on the northern flank of any maritime operation in the South China Sea," said Paul Giarra, President of Global Strategies & Transformation, "It is any wonder that Beijing doesn't want us to look at this map?"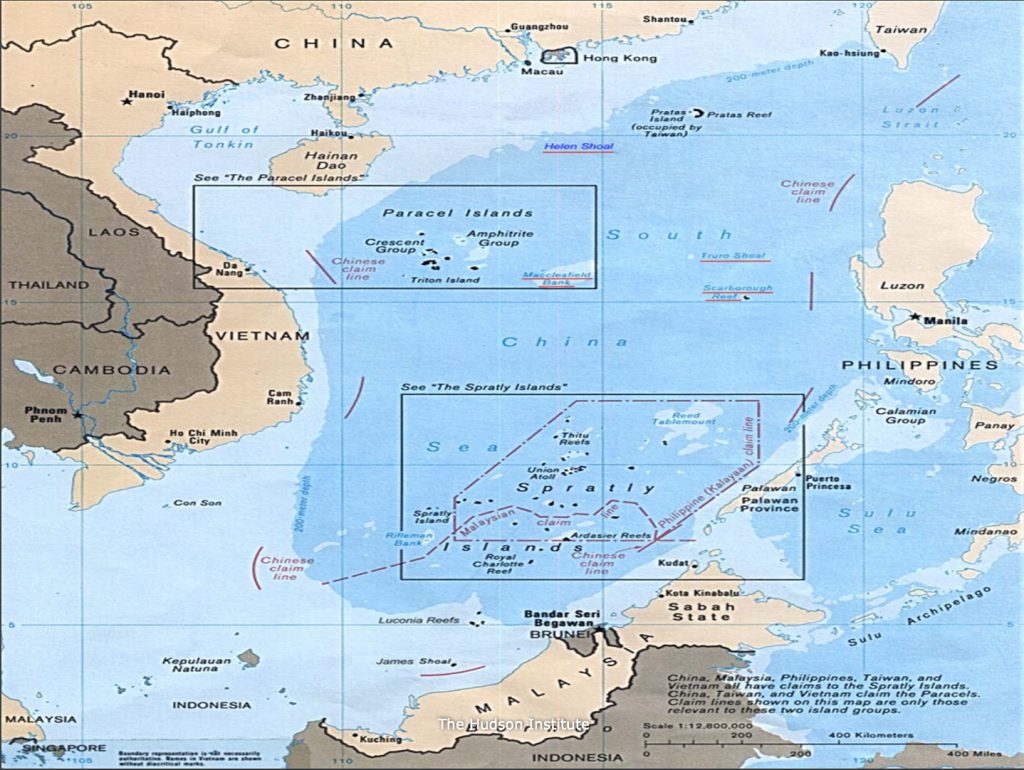 To help Taiwan increase their military deterrence at the same time not to create tension between China, military analyst Easton recommend the U.S. to go "back to the pre-2008 system."
"You would have small packages and much more frequently," he explained.